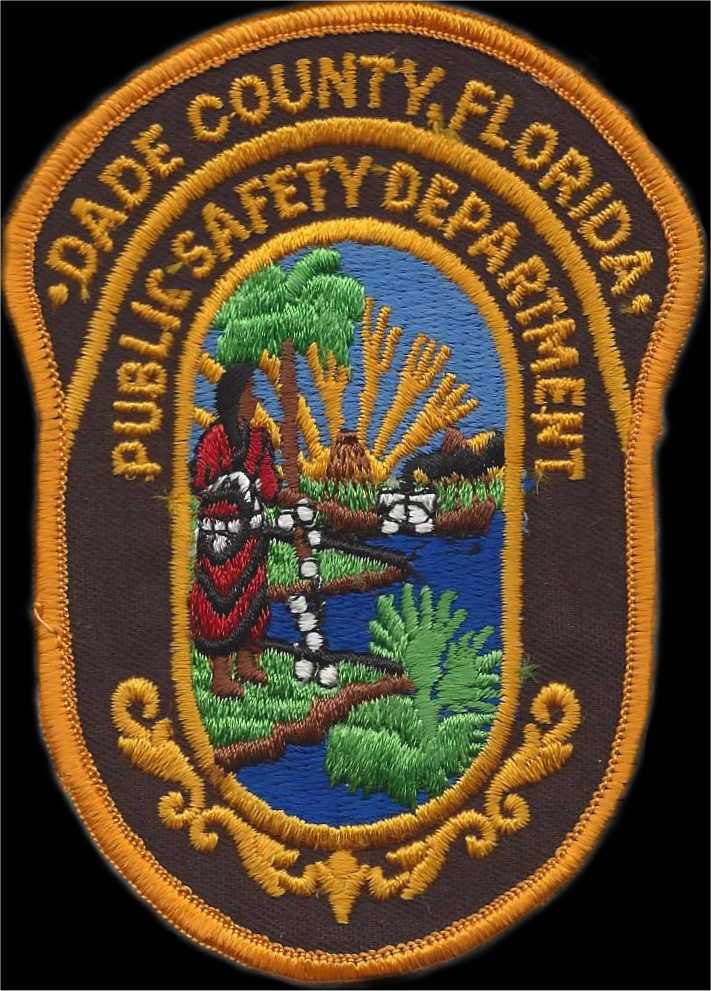 This is another patch from the Miami-Dade county, county-wide police department, now know as the Miami-Dade Police Department. At the time this patch was produced, the county was still just "Dade" county, instead of "Miami-Dade", as it is now known.

Interestingly, however, through the name changes and such, their patch design has remained the same, at least according to their website. I'm not sure what span of time that they were known as the "Public Safety Department", however.

It's also interesting that the patch design is similar to that of Hollywood Police Department's.

I got this patch from a former coworker on October 26, 2015, who also collected patches. When she retired, she gave me a lot of her patches :) .