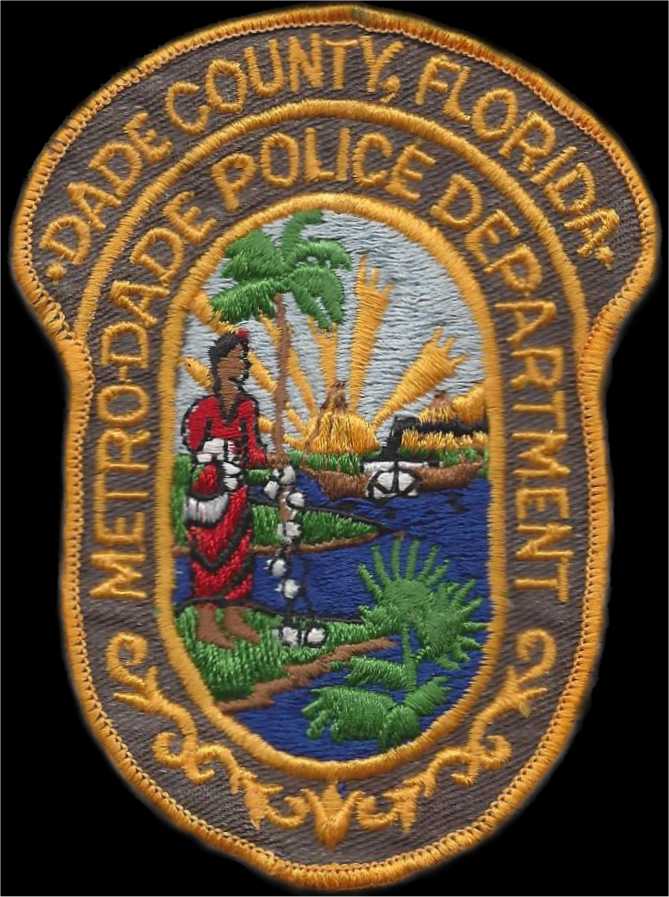 This is a patch from the Miami-Dade county, county-wide police department, now know as the Miami-Dade Police Department. At the time I acquired this patch, the agency was known as "Metro-Dade Police Department". Also, at the time, the county was still just "Dade" county, instead of "Miami-Dade", as it is known now.

Interestingly, however, through the name changes and such, their patch design has remained the same, at least according to their website.

It's also interesting that the patch design is similar to that of Hollywood Police Department's. One thing about the design though, is that (to me anyway), the woman in the logo in THIS patch seems to be facing "the camera", if you will...while, in the other versions of similar designs (Hollywood's and the next Dade County patch), the woman appears to be facing the sun!

Finally, this is one of the very first patches I ever got, but I'm not sure where I got it.